Delivery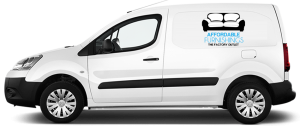 Items purchased that we have in stock will be delivered normally within 7 days, This gives you the added benefit, instead of waiting 4 to 8 weeks that other stores offer.
We will need your postcode to give you an accurate delivery price. We will liaise with several dispatch companies to obtain you the best price possible.
Deliveries that are within 30 miles radius to us will be delivered earlier.
You are also welcome to arrange your own collection services anytime between 10am and 5pm Monday to Saturday.